Technicien de laboratoire (h/f)
Published on 18/11/2023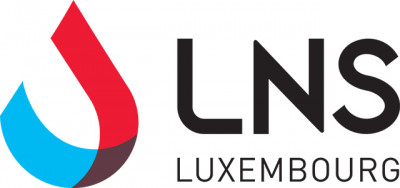 LNS - Laboratoire National de Santé
---
TECHNICIEN DE LABORATOIRE (M/F)


TYPE DE CONTRAT : CDI - temps plein
Le « Laboratoire national de santé » recrute à temps plein (40h/semaine) et à durée indéterminée, un Technicien de laboratoire (m/f) au département de Biologie médicale.
A propos du Laboratoire national de santé :
Le Laboratoire national de santé est un établissement public sous la tutelle du ministère de la Santé à Luxembourg. Organisé en institut pluridisciplinaire et supporté par un département administratif, le LNS compte quatre départements scientifiques dans les domaines de la biologie médicale, de la microbiologie, de la médecine médico-légale et de la protection de la santé, en plus d'accueillir le Centre national de pathologie (National Center of Pathology) et le Centre national de génétique (National Center of Genetics).
Le LNS occupe de locaux à Dudelange dont l'infrastructure moderne est en conformité avec l'évolution récente des sciences médicales.
Le LNS a pour but de développer son expertise scientifique et analytique liée à la prévention, au diagnostic et au suivi des maladies humaines. Sa vocation ultime est de se mettre au service des patients et des citoyens pour leur offrir un accompagnement d'excellence.
A propos du poste à pourvoir
ACTIVITÉS PRINCIPALES :
Participation aux activités quotidiennes du secteur de biochimie et hormonologie spécialisées
Réalisation des travaux analytiques de laboratoire (différents automates de laboratoire)
Réception et encodage des échantillons d'analyse
Validation technique des résultats d'analyse
Implication dans l'assurance qualité (rédaction de documents)
Participation à la mise au point et à la validation de nouvelles méthodes de dosage
Cette énumération de tâches n'est pas à considérer comme étant exhaustive. Les missions peuvent varier selon les besoins spécifiques du service d'affectation.
PROFIL RECHERCHÉ :
Une formation de technicien de laboratoire (h/f) donnant accès à l'autorisation d'exercer de « laborantin » au Grand-Duché de Luxembourg est indispensable
Bonne connaissance de la norme ISO 15189:2012
Bonne connaissance du français. La pratique d'une des langues suivantes est considérée comme un avantage: allemand, anglais, luxembourgeois
Maîtrise des logiciels courants de Microsoft Office
QUALITES REQUISES :
Bonnes aptitudes de communication
Capacité à travailler de façon autonome et en équipe
Capacité à agir avec rigueur et minutie
Sens des responsabilités, de l'organisation et de la confidentialité
Motivation et capacité de prendre des décisions et des initiatives
Pour postuler, veuillez soumettre votre CV et une lettre de motivation mettant en évidence votre expérience et vos qualifications en cliquant sur le bouton ci-dessous. Les candidatures seront traitées par ordre d'arrivée. La plus grande confidentialité sera accordée à chaque candidature.
Lors des dernières étapes de la procédure de recrutement, le candidat retenu devra fournir des documents justificatifs tels que des copies des diplômes et des certificats de travail. Un extrait de casier judiciaire officiel (bulletin n° 3) sera également demandé à des fins de consultation.