Young International Academics for interdisciplinary postdoctoral fellows
Expired
Published on 17/11/2023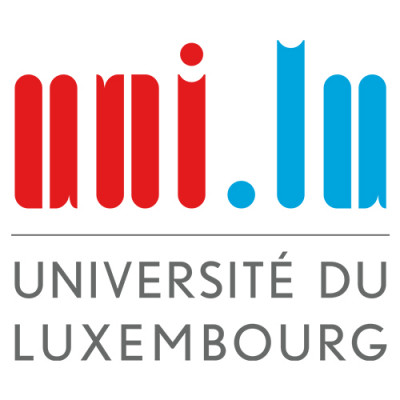 Université du Luxembourg
---
Young International Academics - Marie Skłodowska-Curie Actions COFUND
Postdoctoral programme for interdisciplinary and intersectoral projects within the Institute for Advanced Studies of the University of Luxembourg
The University of Luxembourg is an international research university with a distinctly multilingual and interdisciplinary character. The University was founded in 2003 and counts more than 6,700 students and more than 2,000 employees from around the world. The University's faculties and interdisciplinary centres focus on research in the areas of Computer Science and ICT Security, Materials Science, European and International Law, Finance and Financial Innovation, Education, Contemporary and Digital History. In addition, the University focuses on cross-disciplinary research in the areas of Data Modelling and Simulation as well as Health and System Biomedicine. Times Higher Education ranks the University of Luxembourg #3 worldwide for its "international outlook," #20 in the Young University Ranking 2021 and among the top 250 universities worldwide.
We're looking for people driven by excellence, excited about innovation, and looking to make a difference. If this sounds like you, you've come to the right place!
Young International Academics for interdisciplinary postdoctoral fellows
The University of Luxembourg has secured funding from the European Union's flagship research program, within the Marie Skłodowska-Curie Actions COFUND. The funding will support ambitious postdoctoral research projects at the Institute for Advanced Studies - Luxembourg (IAS).
The Young International Academics (YIA) postdoctoral programme is an innovative career development programme hosted by the IAS to nurture early-career postdoctoral applicants to advance their interdisciplinary/intersectoral research. The programme began on May 1, 2023, with a total budget of four million euros.
YIA candidates are international talents implementing their own research projects through a bottom-up approach. Spread over two calls, the YIA programme invites a total of 10 postdoctoral fellows with 36-month contracts each, over a programme-lifespan of 5 years.
A unique feature of the YIA is its integration into Uni.lu's IAS, which promotes excellence and interdisciplinarity in research. For YIA fellows, the IAS provides an excellent environment for interdisciplinary research, mentoring by IAS fellows and an international approach promoting diversity and excellence.
To be selected in this programme, which is open to all disciplines, candidates will have to bridge at least two distinct fields in bold, original, and high impact research.
Candidates will be invited to submit their proposal, which will be evaluated and ranked by an independent reviewer panel in two waves:
first call opening on 01 September 2023,
second call opening on 01 February 2024.
A website dedicated to the project and containing more information about IAS Luxembourg and the YIA project is available under Home - Young International Academics "YIA" (uni.lu).
The documents and templates for the application will be posted online on 01 September 2023 at 9am CET (for the first call) under Downloads & Links - Young International Academics "YIA" (uni.lu).
If you have any questions, please send an email to the support team at yia@uni.lu
In Short...
Contract type: 36 months fixed-term contract 
Work hours: Full time 40 hours / week
The monthly gross salary is EUR 6 756 (+ mobility allowance + family allowance if applicable. For salary costs, mobility allowance and family allowance eligibility criteria, please refer to the guidelines document: Downloads & Links - Young International Academics "YIA" (uni.lu))
Job reference: UOL05803
In return you will get…
Multilingual and international character. Modern institution with a personal atmosphere. Staff coming from 90 countries. Member of the "University of the Greater Region" (UniGR). 
A modern and dynamic university. High-quality equipment. Close ties to the business world and to the Luxembourg labour market. A unique urban site with excellent infrastructure.
A partner for society and industry. Cooperation with European institutions, innovative companies, the Financial Centre and with numerous non-academic partners such as ministries, local governments, associations, NGOs …