Research Scientist in Nursing Science - Speciality: Resuscitation and Anesthesia
Expired
Published on 05/06/2023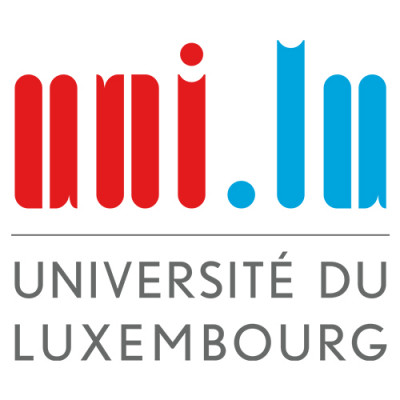 Université du Luxembourg
---
Research Scientist in Nursing Science - Speciality: Resuscitation and Anesthesia
(Valid from 15/03/2023 to 30/06/2023)
The University | About us...
Founded in 2003, the University of Luxembourg is the only public university in the Grand Duchy of Luxembourg. Multilingual, international and focused on research, it also defines itself as a modern institution with a human face.
The University of Luxembourg, through its Faculty of Science, Technology and Medicine, aims for excellence in research and in the education of biomedical sciences and health professions. A new Bachelor's degree in Medicine started in September 2020. Three Medical Specializations, in General Medicine, Neurology and Oncology are also offered.
Five new Bachelors of Science in Nursing (Bachelor of Nursing Science, and other Bachelors in the fields of surgery, anesthesia, pediatrics, psychiatry (mental health), one Bachelor in Midwifery, and one Bachelor of ATM in Radiology are now planned to commence in September 2023 and September 2024.
The University of Luxembourg will organize these Bachelors by combining theoretical training using the latest technology with practical training in hospitals, clinics, or outpatient clinics in collaboration with the various institutes in the country and foreign partners.
Your Role...
The Research Scientist in Nursing Science - speciality: Resuscitation and Anesthesia will be attached to the University on a full-time basis.
S/he will have to report to the Directors of Nursing Science Program and contribute directly to the development of the new Bachelors' of Science in Nursing (speciality Resuscitation and Anesthesia but also to other specialities and initial bachelor) and to other new bachelors in Health Sciences.
The academic part will be divided between teaching (180 TU/year) and research:
Teaching: 
The holder of the position will help build the Bachelor of Science in Nursing - Speciality Resuscitation and Anesthesia. S/he will contribute to: establish the training plan for specialized nurses, organize theoretical and practical teaching, and conduct evaluation during and at the end of the course (in collaboration with teachers and tutors responsible for clinical placements). More precisely, the physical presence of students in medicine, biology, nursing, radiology and midwifery on Belval Campus provides us with the possibility of establishing common courses, in order to help students discovering and understanding the specificities of their discipline-specific training at a very early stage of their education. As such, we will make sure to foster interprofessional experiences in standardized simulation environments. Consequently, teaching will be performed collaboratively with teachers from all health sciences programs.
Research: 
The candidate will be responsible for developing his/her own research program and contribute to the Nursing Education Research Programs (NERP) aimed at improving: 1) quality of care and patient safety; 2) patient, families, population well-being; 3) quality of work-life balance. The main objective of the NERP is to improve public health, engaging the patient him/herself ("partner patient") in collaboration with internal partners on Belval Campus (Faculties and Interdisciplinary Centres) and with external national and international partners.
The holder should therefore have teaching and research experience and ideally significant clinical experience in Nursing - Speciality of Resuscitation and Anesthesia.
The distribution between the different activities (academic/research/professional) will be adapted according to the candidate's profile.
What we expect from you…
The ideal candidate hired by the University is a teacher-researcher who meets the following criteria:
Holder of a nursing degree, a master's in nursing science or public health (specialized in resuscitation and\or anesthesia) and a doctorate (PhD) in nursing science or public health with a recognized reputation and research expertise based on the quality of his/her research work as evidenced by publications in the field of nursing science, resuscitation and/or anesthesia
Must be an Accredited Educator in BLS, ALS, EPALS and preferably NLS and ETC courses from the European Resuscitation Council
Administrative experience and leadership qualities are essential
Experience in nursing education, including theoretical teaching and supervision of trainees
Experience in resuscitation and/or anesthesia and/or nursing disaster and preparedness.
Experience in nursing research
Connection to nursing education or public health departments in universities abroad
Collaboration or membership with European Nursing Societies
Experience in simulation training
Linguistic capacities:English and French, German would be an added value
Soft skills: teamplayer, empathy, integrity
In Short...
Contract Type: Permanent
Work Hours: Full Time 40.0 Hours per Week
Location: Belval
Job Reference: UOL05648
How to apply...
Applications should include:
Detailed curriculum vitae, including periods of absence from work (or where the effect has been equivalent to absence), including family leave and career breaks
Letter of motivation
Record of research work, record of teaching experience, including but not limited to:
List of publications
List and brief description of research projects executed during the last 5 (five) years
List of teaching activities during the last 5 (five) years
Proposal of research projects in the framework of the theme and mission of the profile
Early application is highly encouraged, as the applications will be processed upon reception. Please apply ONLINE formally through the HR system. Applications by email will not be considered.
The University of Luxembourg embraces inclusion and diversity as key values. We are fully committed to removing any discriminatory barrier related to gender, and not only, in recruitment and career progression of our staff.
In return you will get…
Multilingual and international character. Modern institution with a personal atmosphere. Staff coming from 90 countries. Member of the "University of the Greater Region" (UniGR). 
A modern and dynamic university. High-quality equipment. Close ties to the business world and to the Luxembourg labour market. A unique urban site with excellent infrastructure.
A partner for society and industry. Cooperation with European institutions, innovative companies, the Financial Centre and with numerous non-academic partners such as ministries, local governments, associations, NGOs …