Postdoctoral researcher in Parallel Programming & Combinatorial Optimisation
Expired
Published on 08/11/2023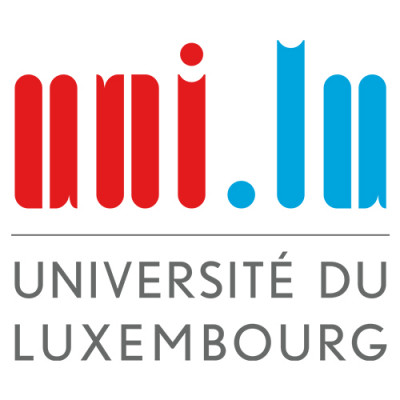 Université du Luxembourg
---
Postdoctoral researcher in Parallel Programming & Combinatorial Optimisation
About the SnT...
SnT is a leading international research and innovation centre in secure, reliable and trustworthy ICT systems and services. We play an instrumental role in Luxembourg by fueling innovation through research partnerships with industry, boosting R&D investments leading to economic growth, and attracting highly qualified talent.
We're looking for people driven by excellence, excited about innovation, and looking to make a difference. If this sounds like you, you've come to the right place!
In the context of the FNR CORE project A Concurrent Model of Computation for Trustworthy GPU Programming (COMOC), you will join the Parallel Computing & Optimisation Group (PCOG), led by Pascal Bouvry. We are creating a next generation parallel programming model on GPU which is correct, efficient and formalized in a weakly consistent memory model. Our main application is a GPU constraint programming solver based on abstract interpretation and lattice theory. We offer a unique research opportunity at the crossroads between theoretical computer science (lattice theory) and practical implementation (constraint solver in CUDA/C++).
Your Role...
The position holder will primarily work with Dr. Pierre Talbot on the following topics depending on its interests and background:
Implement new parallel algorithms in CUDA/C++ using the COMOC.
Extend the current model of computation to tackle new applications.
Generalize existing combinatorial solving methods to a lattice-theoretic framework, such as global constraints.
Writing or helping to write project proposals.
Your Profile...
The candidate should possess a PhD degree in Computer Science.
We expect the candidates to have some knowledge and/or experience in at least one of the following areas:
Combinatorial optimization and experience implementing constraint solving methods.
Lattice theory or abstract interpretation.
Parallel programming and weakly consistent memory model.
Language Skills: Fluent written and verbal communication skills in English are required.
Here's what awaits you at SnT...
Exciting infrastructures and unique labs. At SnT's two campuses, our researchers can take a walk on the moon at the LunaLab, build a nanosatellite, or help make autonomous vehicles even better
The right place for IMPACT. SnT researchers engage in demand-driven projects. Through our Partnership Programme, we work on projects with more than 55 industry partners
Be part of a multicultural family. At SnT we have more than 60 nationalities. Throughout the year, we organise team-building events, networking activities and more
In Short...
Contract Type: Fixed Term Contract 16 Month
Work Hours: Full Time 40.0 Hours per Week
Location: Belval
Internal Title: Postdoctoral researcher
Job Reference: UOL06011
The yearly gross salary for every Postdoctoral Researcher at the UL is EUR 81072 (full time)
How to apply...
Applications should include:
Full Curriculum Vitae
Transcript of all modules and results from university-level courses taken
Cover letter
All qualified individuals are encouraged to apply.
Early application is highly encouraged, as the applications will be processed upon reception.
The University of Luxembourg embraces inclusion and diversity as key values. We are fully committed to removing any discriminatory barrier related to gender, and not only, in recruitment and career progression of our staff.
About the University of Luxembourg...
University of Luxembourg is an international research university with a distinctly multilingual and interdisciplinary character. The University was founded in 2003 and counts more than 6,700 students and more than 2,000 employees from around the world. The University's faculties and interdisciplinary centres focus on research in the areas of Computer Science and ICT Security, Materials Science, European and International Law, Finance and Financial Innovation, Education, Contemporary and Digital History. In addition, the University focuses on cross-disciplinary research in the areas of Data Modelling and Simulation as well as Health and System Biomedicine. Times Higher Education ranks the University of Luxembourg #3 worldwide for its "international outlook," #20 in the Young University Ranking 2021 and among the top 250 universities worldwide.