Epidemiologist (Communicable Diseases) (M/F)
Published on 03/12/2023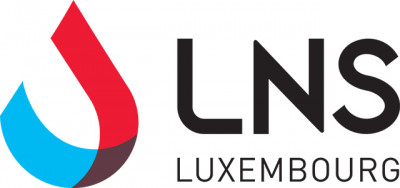 LNS - Laboratoire National de Santé
---
EPIDEMIOLOGIST (COMMUNICABLE DISEASES) (M/F) REF° 322
Type of contract: Full-time and undetermined duration contract (CDI)
The Laboratoire national de santé (Luxembourg public institution) is recruiting an Epidemiologist (Communicable diseases) (m/f) for a full time (40 h/week) role and a permanent contract for the Department of Microbiology.
ABOUT THE LABORATOIRE NATIONAL DE SANTÉ:
The « Laboratoire national de santé » (LNS) is a public institution under the supervision of the Ministry of Health in Luxembourg. As a multidisciplinary institute, the LNS consists of four scientific departments in the fields of medical biology, microbiology, forensic medicine and health protection. In addition, the LNS is also hosting the National Center of Pathology and the National Center of Genetics. The LNS has its premises in Dudelange since 2013.
The mission of the LNS is to develop analytical and scientific expertise related to the prevention, diagnosis and monitoring of human diseases and to ensure the role of a national control or reference laboratory as well as to carry out forensic tasks. The institution also contributes to the development, harmonization and promotion of technical laboratory methods in close collaboration with local and international analytical laboratories. Within the scope of its responsibilities, the LNS is also leading research and teaching activities in collaboration with partners in Luxembourg and abroad.
With its modern infrastructure in line with the recent evolution of medical and analytical sciences, the LNS is an ambitious laboratory with innovative projects that increase its expertise in public health.
ABOUT THE MICROBIOLOGY DEPARTMENT:
The department of Microbiology at the LNS has approximately 50 employees and is subdivided into three services:
Bacteriology, Mycology, antibiotic resistance and hospital hygiene
Virology and Serology
Epidemiology and Microbial Genomics
The department of microbiology offers reference laboratory activities in partnership with various other public and private laboratories in the country. At the same time, it works closely together with the Ministry of Health and the European Centre for Disease Prevention and Control (ECDC) on epidemiological matters, as well as the National Service for Infectious Diseases as far as diagnostics is concerned.
MAIN TASKS:
To complement our existing team, the department of Microbiology is seeking to appoint a highly motivated, enthusiastic Epidemiologist to support and expand either virology or bacteriology laboratory surveillance.
Responsibilities:
Review surveillance data on an on-going basis to establish baselines and identify trends, outbreaks and clusters
Draft summaries and final reports on investigations of communicable diseases, participates in the development of scientific briefings, press releases, alerts for the public, schools, and healthcare facilities
Establish and maintain communicable diseases surveillance systems
Responsible for the timely and accurate submission of alert pathogens to national and international stakeholders (for example ECDC submissions)
Lead and develop horizon scanning tools to identify newly emerging pathogens and to support risk assessment
Keep up to date of current trends and data in the epidemiology of communicable diseases, by reviewing scientific literature, public health alerts and by attending, when feasible and appropriate, seminars, courses and conferences
Lead/ coordinate European projects with regards to expand integrated laboratory system
Prepare and deliver educational materials and lectures to professional and public groups in order to maintain awareness and understanding of infectious diseases epidemiology and control
The above list is not exhaustive and further tasks could be added according to the needs of the service.
PROFILE:
REQUIRED QUALIFICATIONS:
Medical degree (MD), Scientist with Master/PhD in Microbiology, Veterinary Medicine or related subject with specialization in Epidemiology / Public Health
At least five years of experience in epidemiology or public health microbiology
REQUIRED SKILLS:
Demonstrate knowledge of epidemiologic research methods and techniques
Conduct complex statistical , epidemiological analyses and produce scientific reports
Adaptable to situations to meet emergency or changing program requirements
Able to prioritize and work well independently
Proficiency using statistical analysis software, such as Stata, SAS, or R as well as Microsoft Programs including Access, Excel, PowerPoint and Word
Proficiency in English is required
Working knowledge of French and/ or German will be considered as asset
If you meet the above profile and wish to apply, please submit your application (CV and Cover letter) via Moovijob.com. Your application will be treated confidentiality.
At the final stages of the recruitment process, the successful candidate will be asked to provide supporting documentation such as, copies of diplomas and certificates of employment. An official criminal record (bulletin no.3) will also be required for consultation purpose.