Since 2010, with more than 40 Moovijob Night events, the Moovijob.com team has seen thousands of candidates in Luxembourg and its border countries. A party also means a look, and many people wonder how to dress to impress recruiters, but without overdoing it.
The basics
You're going to a recruitment event, which means you'll be meeting new people who don't know you at first glance. Your appearance will therefore be important, which is why it is important to opt for a well-groomed look.
During the Moovijob Night Luxembourg, we recommend that visitors adopt a Business Casual / Casual Chic look, i.e. a professional outfit adapted to a networking evening.
First of all, we recommend you to avoid wrinkled clothes, jeans with holes or vulgar clothes.
In Luxembourg, as Robert Zemeckis said, "You can tell a lot about people by looking at their shoes," so remember to wear a clean pair of dress shoes, even polished ones.
Convenience
Wear clothes that you feel comfortable in, no need to add an extra source of stress. So if it's too short, too tight, or too hot... forget it! Above all, you need to feel good about your body and your outfit so that you can focus your attention on your encounters.
Practical: during Moovijob Night, people gather and talk around a drink. So it can get hot very quickly. It is better to leave your things in the checkroom (bag and jacket) so that you are free to move around if you are going to have a bite to eat or shake hands with a recruiter. If you are afraid of being cold, consider wearing a jacket, sweater or vest.
What style to adopt
At Moovijob.com, we opt for a business casual style, but well dressed. A blazer jacket always finishes an outfit and gives more seriousness, but you are not required to match your jacket with your pants or skirt.
As for accessories, for women: you can opt for a sober outfit and embellish it with accessories (jewels, scarf, bag...) but with discreet touches. For men, a tie is not necessarily appropriate (depending on your sector of activity), but if you want to wear one to feel confident, opt for a solid colored thin tie if you wear a patterned shirt, and vice versa.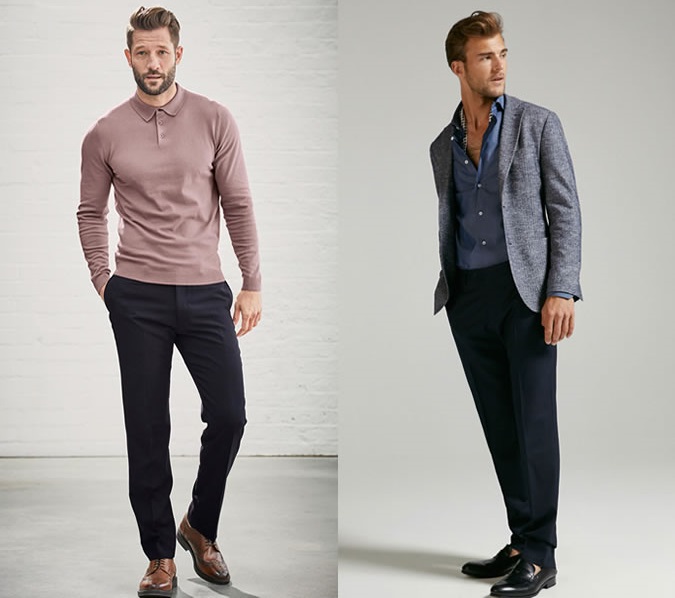 Discover our next Moovijob Night in Luxembourg!
On your marks, get set... shop !