Research engineer (MSc or PhD in molecular biology, biotechnology or food science) (m/f)
Published on 04/12/2021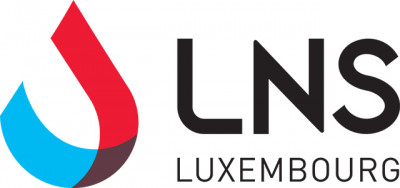 LNS - Laboratoire National de Santé
---
The "Laboratoire National de Santé" (Institut public au Grand-Duché de Luxembourg) is recruiting a research engineer (MSc or PhD in molecular biology, biotechnology or food science) (m/f) for the Food Surveillance Department, in a full time (40h/week) permanent position, starting 1 January 2022.
About the Laboratoire National de Santé (LNS)
The "Laboratoire National de Santé" (LNS) is a public institution under the supervision of the ministry of Health in Luxembourg. Organised as a multidisciplinary institute and supported by a professional services team, the LNS includes four scientific departments in the fields of medical biology, microbiology, forensic medicine and health protection, in addition to hosting the National Center of Pathology and the National Center of Genetics.
The LNS has its new premises in Dudelange, with state of the art, modern infrastructure in line with recent developments in medical sciences.
Its objective is to develop scientific and analytical expertise related to the prevention, diagnosis and monitoring of human diseases. Its ultimate mission is to serve patients and citizens and offer excellence in health care.
About the Unit "Surveillance Alimentaire"
The Unit 'Surveillance Alimentaire' is part of the Department Health Protection and consists of a multidisciplinary team with strong expertise in analytical chemistry, molecular biology and food microbiology. The Unit 'Surveillance Alimentaire' is ISO 17 025 accredited and hosts 14 National Reference Laboratories (NRLs) in food control.
In view of substantial activity expansion in the domains molecular biology and food additives, the Unit 'Surveillance Alimentaire' is now looking for an experienced and driving technical responsible to strengthen further the existing team.
JOB DESCRIPTION
As a Engineer you will perform the following duties
Responsibility for the development of analytical methods and related documentation in the fields of microbiology, molecular biology and analytical chemistry (additives).
Supervision of routine analyses in the fields of microbiology, molecular biology and analytical chemistry and supervision of technical staff.
Implementation of the ion chromatography technique in the laboratory, and development of methods for the determination of additives (SO2, NO2, NO3) currently performed by enzymatic techniques.
Organization of participation in inter-laboratory tests in the areas under responsibility.
Verification of raw data and analytical results.
Validation and signature of test reports.
Active participation in the laboratory's quality management system (ISO 17025) and metrology.
Management of analytical instruments in the areas under responsibility.
Participation in the administration of the laboratory in association with the Head of Unit and other technical managers (management of workload and work program, communication with the laboratory's customers, participation in the review of requests, etc.).
Collaboration with other LNS departments.
Collaboration with other laboratories and administrations active in official control and food safety in Luxembourg.
Participation in the laboratory network (European and national reference laboratories).
Participation in training courses and conferences at national and European level.
This list of tasks should not be considered exhaustive. Missions may vary depending on the specific needs of the Department.
PROFILE
The candidate must have
A PhD in molecular biology, food chemistry or a related field
Knowledge in biotechnology, quantitative PCR and chromatography (knowledge in ion chromatography is considered an advantage)
Experience in the identification of molds on agar and under microscope is an asset.
Experience with daily maintenance and troubleshooting of analytical instruments (PCR, HPLC, etc.).
Publications in peer-reviewed scientific journals and presentations at scientific conferences.
Experience working in a laboratory under accreditation according to ISO 17025:2017, with proven experience in implementing and/or setting up quality/accreditation processes.
Very good computer skills (mastery of the Office pack). Experience with a LIMS will be considered an asset.
Fluency in French and English (spoken and written) is mandatory.
Knowledge of Luxembourgish and German will be considered an asset.
KEY SKILLS
Flexibility, ability to react to urgent requests for analysis,
Strong organizational skills and structured way of working.
Ability to work autonomously and in a team.
Ability to act with rigor and thoroughness.
Good communication skills.
Sense of responsibility, organization and confidentiality.
WE OFFER
A competitive salary.
A dynamic department in full expansion and developing new activities at request of its stakeholders.
An international and multidisciplinary environment.
Continuous training possibilities.
The position is to be filled by January 2022.
Applications will be handled on a first come, first served basis. Each application will be treated with the utmost confidentiality. Applications, together with a curriculum vitae, a letter of motivation and a copy of the diploma should be submitted via the "apply" button below.