Registered Nurse (Infirmier diplômé) with bachelor degree – German speaker (M/F)
Expired
Published on 20/05/2022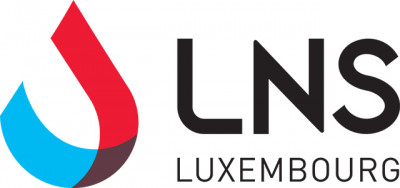 LNS - Laboratoire National de Santé
---
The Laboratoire national de santé (Luxembourg public institution) is recruiting a Registered Nurse ("Infirmier Diplômé") (m/f).
Registered Nurse (Infirmier diplômé) with bachelor degree – German speaker (M/F)
with Bachelor degree for Fieldwork in Environmental Health (in charge of our Luxembourgish and German speaking patients) for the Department Health Protection in a full time position (40h/week) with a fixed-term contract of 12 to 24 months ("contrat à durée déterminée CDD") starting at the earliest convenience. Possibility of transition to an indefinite contract ("contrat à durée indéterminée CDI") at the end of the temporary contract.
About the Laboratoire national de santé (LNS) and the Department Health Protection
The « Laboratoire national de santé » (LNS) is a public institution under the supervision of the Ministry of Health in Luxembourg. Organised as a multidisciplinary institute and supported by a professional services team, the LNS includes four scientific departments in the fields of medical biology, microbiology, forensic medicine and health protection, in addition to hosting the National Center of Pathology and the National Center of Genetics. The LNS has its new premises in Dudelange, with state of the art, modern infrastructure in line with recent developments in medical sciences. Its objective is to develop scientific and analytical expertise related to the prevention, diagnosis and monitoring of human diseases. Its ultimate mission is to serve patients and citizens and offer excellence in health care.
The Department Health Protection supports public health policy, focusing on food security and environmental pollution, through servicing, expert advice and scientific research. As such:
we monitor health risks and population health based on up-to-date expert methodologies in a validated quality system.
we develop advanced and innovative tools for the prevention of health risks and the diagnosis and management of diseases.
We formulate science-based recommendations for a pro-active health policy at national, European and international level.
JOB DESCRIPTION
As a nurse in charge of the fieldwork in environmental health, you will:
Go to the patients' houses in the framework of the national surveillance programs, as authorized by the Ministry of Health. In the patients' houses, you take the environmental samples (for example air, dust and building materials), the human samples (for example urine and blood), and you conduct interviews and complete questionnaires together with the patients;
Ensure the on-site indoor investigations in schools, day-care facilities and public buildings, such as hospitals and government administrations. In this context, you also take the different types of samples and the questionnaires/interviews;
Encode the data collected via the questionnaires/interviews in the statistical software;
Be in charge of the planning and logistical organization of all field work in the Department;
Participate in the national and international networks in environmental health;
Participate in the research projects to support the continuous excellence towards the patients and population.
This list of tasks should not be considered exhaustive. Missions may vary depending on the specific needs of the Department.
JOB SPECIFIC SKILLS
A diploma of nurse (Bachelor) recognized in Luxembourg with the authorization to practice In Luxembourg ("Infirmier diplômé", https://sante.public.lu/fr/professions/professions-sante-reglementees/infirmier/index.html);
Experience and track record in carrying out and organizing field work, preferentially in Luxembourg, for example in the context of research programs or other applied science activities;
Experience and track record in the context of environmental (and/or occupational) health or eagerness to learn this will be considered as a great asset. If this experience is not available at the moment of application, you will be asked to follow extra training and deliver proof of experience within the two years of the current contract;
Perfect fluency in German (oral and written) or Luxemburgish is necessary as you will mainly be in charge of our Luxembourgish- and German-speaking patients;
Fluency in English, written as well as oral, will be considered as an asset.
KEY SKILLS
Strong organizational skills and structured way of working;
You love to go on the field and interact with patients and participate actively in patient care and public health missions;
You have a strong passion for public health and on-site investigations in for example schools, day-care facilities,…
Excellent team working skills;
Result and client oriented mindset;
You have a driving license type B.
WE OFFER
A highly competitive salary
A dynamic unit in full expansion and developing new activities at request of its stakeholders
An international and multidisciplinary environment
Continuous training possibilities
If you meet the above profile requirements and wish to apply, please send your application (CV, letter of intent and copies of your degrees) by clicking on the application button below.
Applications will be processed in order of arrival. The utmost confidentiality will be granted to each application.