E-Commerce Area Manager (M/W/X)
Published on 18/09/2022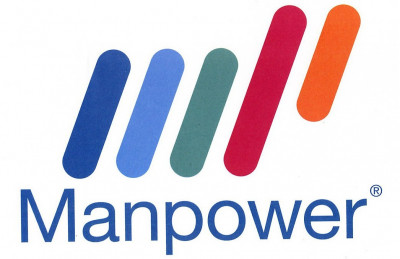 ---
MANPOWER Luxembourg SA recruits for one of its clients, a well-known company located in Findel:
E-Commerce Area Manager
Temporary mission
Responsibilities
We are looking for a Area eCommerce Area manager, to drive the growth of our eCommerce business and capabilities internationally. As a key player in the Global eCommerce Team, you will be in contact with business units in your assigned Area and will be a strategic partner with the local markets to deploy eCommerce business plans and capabilities.
You will also support transformational Group projects to accelerate our eCommerce maturity and help codify these to ensure a scalable and sustainable development. Moreover, you will have the opportunity to partner with key functions (e.g. Channel & Customer Development, IT, Organization, Finance…) to integrate eCommerce in their strategies and into the DNA of the wider organization.
You will be supporting the Head of E-Commerce to create/keep evolving a compelling eCommerce Vision and Strategy that is aligned with all key stakeholders. In partnership with the local market E-Commerce Heads, you will be supporting the design and implementation of local E-Commerce strategies alignment with the Global E-Commerce strategy.
You will be developing tailored acceleration plans for all assigned markets to drive capability development in partnership and following through with the implementation. Additionally, you will be deploying codified capabilities (guidelines, playbooks, ...) in all assigned markets.
You will be championing the use of a standardized set of ecommerce tools and processes that the local market teams can effectively deploy throughout their organizations.
You will be developing an integrated technology roadmap for E-Commerce in order to maximize the speed and development of the IT capability in our organization.
Moreover, you will be in charge of the session based performance management and the follow-through of the E-Commerce boost plan implementation. Partnering with the University team, you will support the delivery of relevant trainings for the accelerated developments in ecommerce and digital.
In addition, you will be monitoring and highlighting any issues with compliance and accountability across areas / markets / functions and flag duplications.
Profile
BSc or MSc in Management, Economics, Engineering or related;
At least 7 years of experience;
Experience in E-Commerce is mandatory;
Previous experience in FMCG is a plus;
Curiousity and willingness to learn;
Project management skills;
Proactive attitude
Strong skills with MS Office (especially Powerpoint and Excel);
Knowledge of eCommerce tools a plus (e.g. eContent management /PIM eStore tracking).
Interested in joining a company that assists you in your personal development?
If so, it's your chance! Apply now!
Only applications meeting the criteria above will be considered and treated confidentially.