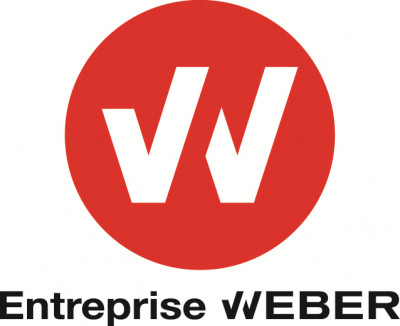 Weber et Cie Sàrl
careers and jobs
24, rte de Marbourg 9764 Marnach
1 - 10 employees
Workforce
In a few words
Die Firma Weber & Cie S.à r.l. wurde 1931 von Nicolas Weber gegründet. Mit den zwei einfachen Grundwerten "Qualität und Tradition" vor Augen, schaffte er die Basis für diesen langjährigen Erfolg, der mittlerweile über vier Generationen andauert. Eben diese beiden Grundwerte findet man auch im Logo des Unternehmens wieder. Es besteht aus zwei Häkchen, welche die Grundwerte und die Unternehmensphilosophie darstellen.
Im Laufe der Jahre hat sich das Unternehmen sehr breit aufgestellt und ist in einer ganzen Reihe von Geschäftssegementen tätig. Die Schwerpunkte liegen jedoch im Tief- und Straßenbau, dem Garten- und Landschaftsbau sowie auf der Herstellung und Lieferung von Beton.
Obwohl die Weber & Cie S.à r.l. durch den Bau eines neuen Büros und einer neuen Werkstatt, sowie der Umstellung in der internen Verwaltung, eine Modernisierungsphase durchlebt hat, bleibt sie doch ein Familienbetrieb im klassischen Sinn. Unter den rund 82 Mitarbeitern kennt jeder jeden, was zu einem angenehmen und freundlichen Arbeitsklima beiträgt.
Job offers from Weber et Cie Sàrl
Weber et Cie Sàrl has no current vacancies on Moovijob.com. In order to receive new job offers from this company as soon as they are posted online, we recommend that you create an alert below.
Add this company to your favorites and receive its new job offers as soon as they are published.
You have an account on Moovijob.com? Login
---