101 - 200 employees
Workforce
In a few words
Créée en 2004, EGDL SA est aujourd'hui un acteur très présent sur le marché luxembourgeois des installations électriques. Avec de nombreuses réalisations à son actif telles que le nouveau Lycée Français de Gasperich, le Château d'Eau à Dudelange, le bâtiment GALILEO à Esch-sur-Alzette et bien d'autres encore, sa renommée n'est plus à faire.
Son savoir-faire reconnu lui permet d'accompagner ses clients dans tous leurs projets, quel que soit le niveau de complexité. Grâce à une centaine de collaborateurs animés par la même passion d'entreprendre, l'entreprise connaît depuis sa création un développement constant.
In pictures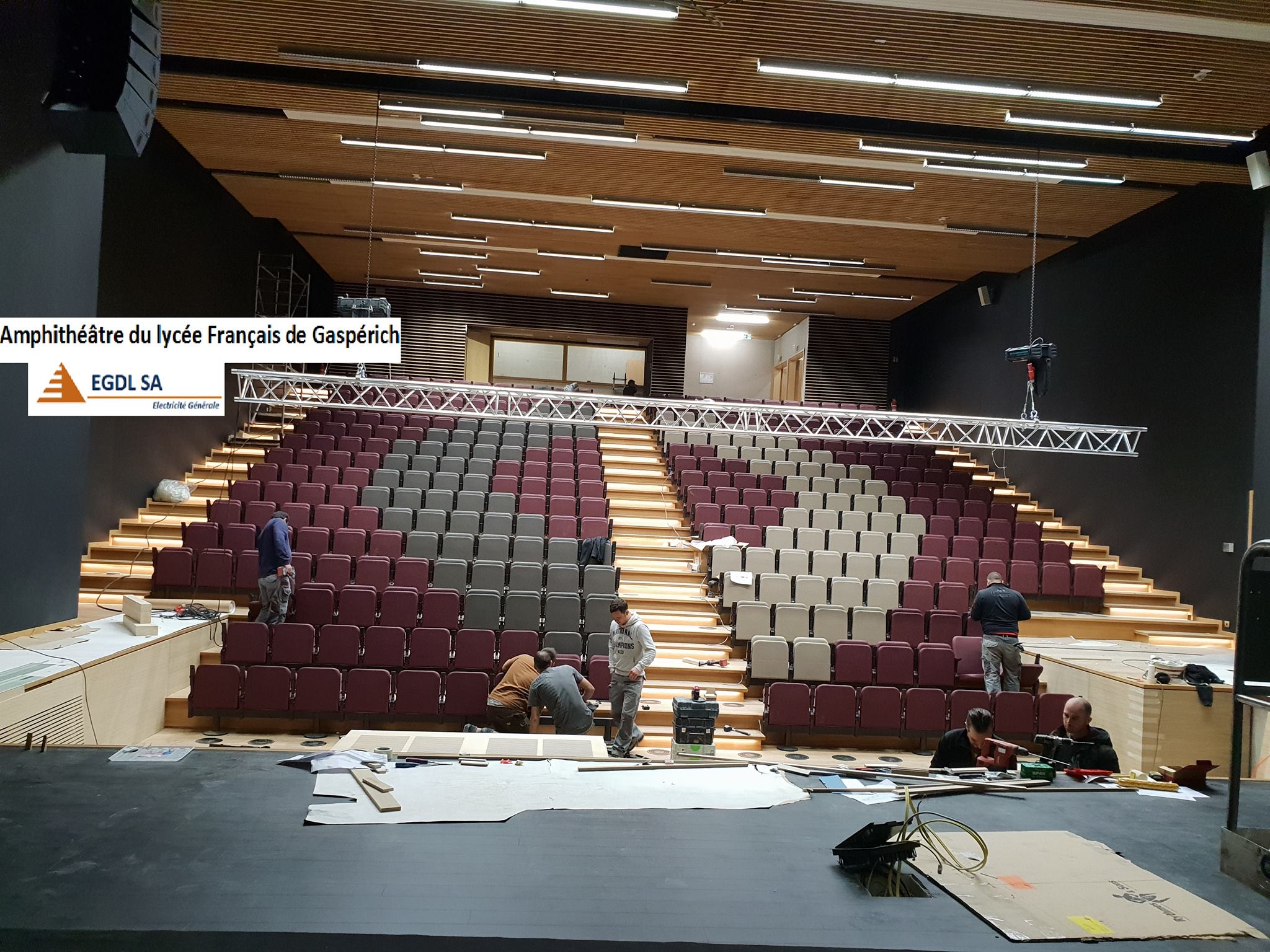 Job offers from EGDL SA
Discover the 6 job offers currently available at the company EGDL SA Recruitments and job offers are regularly announced at EGDL SA. To develop your career or apply for a job at EGDL SA in Luxembourg, choose the position you are interested in from the list below and apply online.
Add this company to your favorites and receive its new job offers as soon as they are published.
You have an account on Moovijob.com? Login
Dessinateur – Projeteur (F/H)
Technicien de maintenance (F/H)
---