Stugalux Construction S.A.
careers and jobs
96 rue du Kiem L-8030 Strassen
201 - 500 employees
Workforce
In a few words
Depuis 1973, le groupe STUGALUX spécialiste dans la construction de logements propose des solutions clés en main dans le bâtiment pour les particuliers.
Les activités du groupe couvrent le gros oeuvre, l'étanchéité, la charpente, la toiture, la pose de fenêtres, l'électricité, les ventilations, le plâtre, chapes, carrelage, peinture, façade….
Nous misons sur la qualité de nos services, le respect de nos engagements et la motivation de tous nos collaborateurs pour continuer à réaliser de beaux projets !
In pictures
Learn more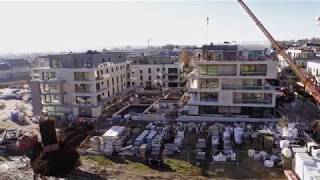 Job offers from Stugalux Construction S.A.
Stugalux Construction S.A. has no current vacancies on Moovijob.com. In order to receive new job offers from this company as soon as they are posted online, we recommend that you create an alert below.
Add this company to your favorites and receive its new job offers as soon as they are published.
You have an account on Moovijob.com? Login
---