Research and Development Scientist
Expired
Published on 30/06/2022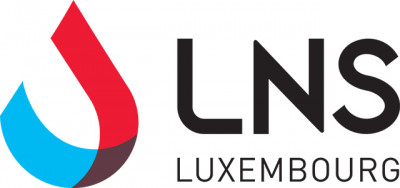 LNS - Laboratoire National de Santé
---
RESEARCH AND DEVELOPMENT SCIENTIST (M/F) – REF° 357
The Laboratoire national de santé is recruiting a Research and Development Scientist for a full time position (40h/week) with a 1 year temporary contract (CDD) with a potential of permanent contract after 1 year for the department of Microbiology
About the Laboratoire national de santé (LNS)
The "Laboratoire national de santé" (LNS) is a public institution under the supervision of the Ministry of Health in Luxembourg. LNS is organized as a multidisciplinary institute and supported by a professional services team, the LNS includes four scientific departments in the fields of medical biology, microbiology, forensic medicine, and health protection, in addition to hosting the National Center of Pathology and the National Center of Genetics. The LNS is based at Dudelange, with state of the art, modern infrastructure in line with recent developments in medical sciences. Its objective is to develop scientific and analytical expertise related to the prevention, diagnosis, and monitoring of human diseases. Its ultimate mission is to serve patients and citizens and offer excellence in health care.
The department of microbiology offers reference laboratory activities in partnership with various other public and private laboratories in the country. The department is nominated as National Reference Laboratory for Acute Respiratory Infections. At the same time, it works closely together with the Ministry of Health and the European Centre for Disease Prevention and Control (ECDC).
The department established new Research and Development team (R&D) to support the evolution of its portfolio in new diagnostic methods and research projects especially in the field of pathogen genomics. This post is created to expand the team and lead its evolution to international standards. The department had recently signed an industrial partnership with Advanced Biological Laboratories (ABL) to develop diagnostic tools for SARS-CoV-2. The research portfolio of the department expanded in the last year to cover acute respiratory infection.
PROFILE
The R&D scientist provides a high level of scientific and technical support to the development of new techniques in Microbiology.
The scientist will work under the general supervision of the head of the department.
The successful candidate will participate in the department projects to widening the testing manual and co-ordinate innovative projects in the field of Microbiology.
You will also participate in the ongoing research and international collaborative projects and offered the opportunity to apply for funding for research projects.
We are looking for highly motivated and creative partner with an interest in developing state-of-the-art molecular techniques
RESPONSIBILITIES
Developing research projects and applying scientific knowledge in expanding the department research portfolio
Seek funding from national (FNR) and international funding bodies including writing scientific proposals in collaboration with department scientific officer
Optimizing technical protocols, operating procedures and automation of the assays
Optimizing existing methods and developing new ones i.e. "in-house protocols"
Active Participation in the development and maintenance of the quality system based on (ISO 15189)
Planning, troubleshooting & hands on execution of sequencing experiments
Validating the quality of the NGS runs in the medical reporting system
Participating in external quality control trials
Training of the technicians and supervision of students
REQUIRED QUALIFICATIONS
To be successful in this role, you will need to demonstrate a high level of technical skill and intellectual rigor and be able to cope with multiple and changing demands in a fast paced and unpredictable environment.
ESSENTIAL QUALIFICATIONS AND SKILLS
A PhD degree in Microbiology
At least 7 years experience in laboratory setting, preferably working in reference laboratories in Microbiology Good Laboratory skills in next generation sequencing (e.g. Illumina platform)
Experience with PCR (including design of primers)
Demonstrated well-developed technical skills and problem-solving capability to troubleshoot experimental procedures
Experience in project management and potential to lead collaborative projects nationally and internationally
Good organizational skills including time management and an ability to prioritize work: Excellent command of English is required.
Strong team player with demonstrated communication skills (both verbal and written)
Ability to work effectively as a team member and to contribute to the organisational development of the department
Participation in scientific publication in peer review journals in the field of microbiology
OTHER JOB RELATED SKILLS
Track record of establishing next generation protocols in Microbiology
Experience in Research setting (e.g. Microbiomics)
Track record of obraining research grants and familiarity grant application process
Understanding of the quality management systems in the laboratory setting
Experience in Bioinformatics analysis, molecular epidemiology and Phylogenomics
The above list is not exhaustive and further tasks could be added according to the needs of the department.
If you meet the above profile and wish to apply, please send your application (CV, letter of intent and copies of your degrees) by clicking on the application button below.
Applications will be processed in order of arrival. The utmost confidentiality will be granted to each application.