VEREAL S.A
careers and jobs
14, Rue Michel Flammang L-1524 Luxembourg
11 - 50 employees
Workforce
In a few words
VEREAL S.A est une entreprise spécialisée en aménagements d'espaces verts (création, entretien), de création de terrains de sport ainsi que de la gestion et travaux forestiers (commerce de bois et plantations). Elle est présente sur le territoire Luxembourgeois, avec plus de 100 collaborateurs,
In pictures
Learn more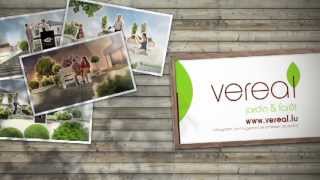 Job offers from VEREAL S.A
Discover the 8 job offers currently available at the company VEREAL S.A Recruitments and job offers are regularly announced at VEREAL S.A. To develop your career or apply for a job at VEREAL S.A in Luxembourg, choose the position you are interested in from the list below and apply online.
Add this company to your favorites and receive its new job offers as soon as they are published.
You have an account on Moovijob.com? Login
Assistant conducteur de travaux
Jardinier paysagiste (H/F)
Maçons en espace vert (H/F)
---