Fee Management Analyst, Fund Accounting (m/f)
Published on 09/03/2023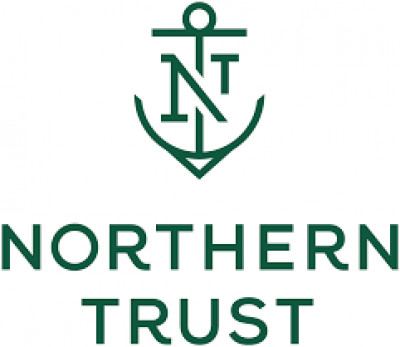 NORTHERN TRUST
---
Fee Management Analyst, Fund Accounting (m/f)
About Northern Trust:
Northern Trust, a Fortune 500 company, is a globally recognized, award-winning financial institution that has been in continuous operation since 1889.   
Northern Trust is proud to provide innovative financial services and guidance to the world's most successful individuals, families and institutions by remaining true to our enduring principles of service, expertise and integrity. With more than 130 years of financial experience and over 22,000 partners, we serve the world's most sophisticated clients using leading technology and exceptional service.    
Role/ Department:
This role is within our Fund Fees Management team which is part of our overall Luxembourg Fund Administration team, within our asset servicing business. The team is responsible for the end to end Fund Fees management on behalf of our clients. This includes, Fees set-up and maintenance, Fund Fee budget (accrual) periodic reviews, set-up of performance fees and driving the department wide performance fees panel and governance approach. 
The team are also responsible for the payment of accrued fees (i.e. management and performance fees), invoices presented for payment from third party vendors of the funds, directors declarations, subscription tax quarterly filings and computation & control reviews of fund ongoing charges.
The role would suit an ambitious, energetic individual with strong organisational & planning skills. Individuals with previous experience in fund administration, accounts payable, or accounting are of particular interest for the role. The team is going through a period of change, therefore solution orientated candidates with experience of process improvement, with an adaptable approach and willingness to learn would be very well suited to this role.This role will also be of interest to candidates who wish to progress their career in a dynamic, 'best in class operation'. 
We believe our most valuable asset is our engaged, empowered & diverse workforce. As a global institution, Northern Trust is committed to building upon this diverse talent through encouraging innovative thinking and personal courage in an inclusive environment. Northern Trust's commitment to diversity & inclusion is evident in our internal initiatives for which we have won several globally recognised awards. 
 The key responsibilities of the role include:
The team is responsible for our clients Fund Fees Management and the incumbent of this role will support the team in responsibilities, which includes:
Reviewing and accurately paying invoices & accrued fund fees 
Ensuring vendor setup and maintenance is completed relative to internal asset transfer policies and fraud prevention procedures
Set-up and Maintain Fund Fees and budgets 
Assisting in monitoring expense accruals and expense budgets for clients and funds under administration
Preparation & reporting of ongoing charges and completing associated oversight and controls 
Preparation of reporting & filings to the relevant authorities including VAT, directors declarations & subscription tax.
Research and resolve queries (both internal & external), discrepancies and issues
Provide excellent customer service to internal and external clients with effective and timely communication
Ensuring agreed client service levels and regulatory filing deadlines are met
Additional tasks may from time to time be required which are appropriate to the role and business requirements.
Skills/ Qualifications: 
The successful candidate will benefit from having: 
Some experience or a keen interest of the Fund Investment Industry, fund accounting, accounts payable, financial and regulatory reporting background an advantage.
Strong communication skills, fluent English necessary.
Excellent desktop, IT and systems skills. Experience of GP3 advantageous. Working knowledge of Microsoft Excel essential.
Seeks to deliver high quality service to customers by accurate, timely completion of all assigned tasks and requests for information 
Close attention to detail is necessary
Assist other colleagues. Act as effective team member within the unit and with other units by imparting knowledge and offering assistance as appropriate
Demonstrates initiative in process improvement, which may have an impact on efficiency and client satisfaction.
Excellent interpersonal skills, as this role requires interaction at all levels of the organisation and externally.
Working with Us:
As a Northern Trust partner, greater achievements await. You will be part of a flexible and collaborative work culture in an organization where financial strength and stability is an asset that emboldens us to explore new ideas. Movement within the organization is encouraged, senior leaders are accessible, and you can take pride in working for a company committed to assisting the communities we serve! Join a workplace with a greater purpose.   
We'd love to learn more about how your interests and experience could be a fit with one of the world's most admired and sustainable companies! Build your career with us and apply today. #MadeForGreater  
Reasonable accommodation:
Northern Trust is committed to working with and providing reasonable accommodations to individuals with disabilities.
We hope you're excited about the role and the opportunity to work with us. We value an inclusive workplace and understand flexibility means different things to different people. 
Apply today and talk to us about your flexible working requirements and together we can achieve greater.
As Northern Trust is a financial organisation, all new employees will be required to undergo a criminal record check.