Technicien de Laboratoire en anatomie pathologie (h/f)
Published on 06/09/2023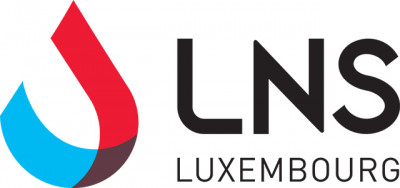 LNS - Laboratoire National de Santé
---
TECHNICIEN DE LABORATOIRE EN ANATOMIE PATHOLOGIE (BAC+3) (H/F)
TYPE DE CONTRAT : CDD - temps plein
Laboratoire national de santé (Établissement public), recrute à temps plein (40h/semaine) et à durée déterminée (CDD 12 mois) un Technicien de Laboratoire en Anatomie Pathologie (Bac+3) (h/f) pour les besoins du « National Center of Pathology ».
A propos du Laboratoire national de santé :
Le Laboratoire national de santé est un établissement public sous la tutelle du ministère de la Santé à Luxembourg. Organisé en institut pluridisciplinaire et supporté par un département administratif, le LNS compte quatre départements scientifiques dans les domaines de la biologie médicale, de la microbiologie, de la médecine médico-légale et de la protection de la santé, en plus d'accueillir le Centre national de pathologie (National Center of Pathology) et le Centre national de génétique (National Center of Genetics).
Le LNS occupe de nouveaux locaux à Dudelange dont l'infrastructure moderne est en conformité avec l'évolution récente des sciences médicales.
Le LNS a pour but de développer son expertise scientifique et analytique liée à la prévention, au diagnostic et au suivi des maladies humaines. Sa vocation ultime est de se mettre au service des patients et des citoyens pour leur offrir un accompagnement d'excellence.
ACTIVITÉS PRINCIPALES :
Réceptionner, enregistrer et traiter les échantillons histocytologiques et assimilés,
Réaliser et contrôler la qualité des techniques de routine,
Réalisation des travaux analytiques de laboratoire,
Validation technique des résultats d'analyse,
Participer à l'écriture des procédures d'assurance qualité,
Le lieu de travail sera le Centre National de Pathologie (LNS) et/ou les différents sites de télépathologie au sein des 5 structures hospitalières du Luxembourg avec lesquelles le LNS a passé contrat par un système d'alternance.
PROFIL RECHERCHÉ :
Minimum BAC+3 dans la spécialité de technicien supérieur de laboratoire. Une formation de technicien de laboratoire (h/f) donnant accès à l'autorisation d'exercer de « laborantin » au Grand-Duché de Luxembourg est indispensable,
Bonnes connaissances des différentes techniques en anatomie et cytologie pathologie,
Au minimum 1 an d'expérience dans un laboratoire d'anatomie pathologique,
Bonne connaissance du français. La pratique d'une des langues suivantes est considérée comme un avantage: allemand, anglais, luxembourgeois,
Sens de l'organisation, de la responsabilité et de la confidentialité,
Bonnes aptitudes de communication,
Capacité à travailler de façon autonome et en équipe,
Maîtrise des logiciels courants de Microsoft Office.