The Funky Monkey
careers and jobs
8 Montée Pilate 2336 Luxembourg
1 - 10 employees
Workforce
In a few words
We are a marketing consultancy combined with a creative agency that helps our clients find better ways to grow. What makes us different is our ability to uncover the needs and motivations of customers and translate those insights into ideas that inspire. We want to create awesome work, aligning creative strategy with exceptional results. Your return on investment is our focus point in every project.
Our services include:
- webdesign
- marketing strategy
- social media management
- content creation (copywriting, video, photography)
- graphic design (online and offline (logo design, business cards, flyers, brochures, etc)
In pictures
Learn more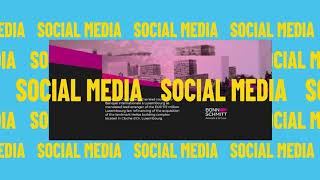 Job offers from The Funky Monkey
The Funky Monkey has no current vacancies on Moovijob.com. In order to receive new job offers from this company as soon as they are posted online, we recommend that you create an alert below.
Add this company to your favorites and receive its new job offers as soon as they are published.
You have an account on Moovijob.com? Login
---