11 - 50 employees
Workforce
In a few words
POWERING HUMAN AMBITION
On Earth, Maana Electric focuses on the TerraBox, an ISRU-based machine to produce locally solar panels for large-scale solar parks, as well as novel solutions for building integrated PV.
THE UTILITY COMPANY OF THE SOLAR SYSTEM
Whether it is for life support, manufacturing, robotics or exploration, Maana Electric will power humanity's journey to the stars.
CAPABILITIES TO DEVELOP TECHNOLOGIES AT A BREAKNECK SPEED
Maana Electric has the in house capability for rapid prototyping, testing and qualification of both space and terrestrial products. We turn development cycles which typically take years into month.
VISIT OUR WEBSITE TO DISCOVER OUR VISION
www.maanaelectric.com
Learn more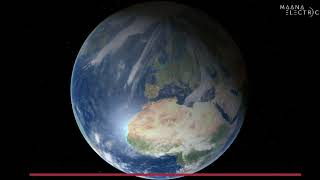 Job offers from MAANA ELECTRIC S.A.
MAANA ELECTRIC S.A. has no current vacancies on Moovijob.com. In order to receive new job offers from this company as soon as they are posted online, we recommend that you create an alert below.
Add this company to your favorites and receive its new job offers as soon as they are published.
You have an account on Moovijob.com? Login
---