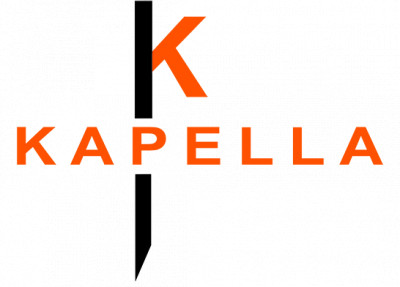 Kapella
careers and jobs
44 Rue Gabriel Lippmann 6947 Niederanven
1 - 10 employees
Workforce
In a few words
Fondée depuis 2012, Kapella est basé à Nideranven au Luxembourg. Aujourd'hui pour être un professionnel dans son domaine il faut être un expert.
Kapella à toujours su s'adapter pour faire face aux demandes des clients.
Une équipe dédiée à votre écoute pour que la relation commerciale devienne un échange.
Conseil, Réactivité, Qualité du rendu.
Le Professionnalisme reste le mot d'ordre de notre société.
Le parc machines : Il nous permet de servir tout type de demande en print, passant du S au XXXL avec une laize de 5 Mètres en 1 morceau sur certain produit. Un parc de machines de solution d 'impression numérique à plat, aux encres solvant, encres UV ou en sublimation sur tissu est possible.
L 'impression numérique haute définition nous permet de vous livrer une qualité d 'impression en résolution supérieur à 2200 Dpi.
La Confection : Les finitions sont diverses et variées et notre atelier s 'adapte aux demandes de nos clients en fonction de leurs besoins Soudures à chaud, Renforts, Sangles Fourreau, Oeillets, Joncs, Scratch, sandows … L 'Atelier Métallurgie Nous travaillons l 'aluminium et l 'acier afin de produire en sur mesure des structures pour poser vos bâches ou divers prints sur sol ou vos bâtiments.
La logistique : En fonction de notre planning et charge de commande, nous pouvons livrer sur l 'Europe entière entre 6 à 12 Jours ouvrables
Le service Installation : Pour la pose de vos produits imprimés et supports, nous mettons à votre service nos équipes de monteurs intégrés ou non se déplaçant au delà de nos trois frontières France Belux et Allemagne.
Nous nous engageons à la démarche éco-responsable. Parmi notre offre abondante, vous trouverez quelques produits dotés du sigle «EKO» (écologique). Nous fabriquons en optimisant les chutes, nos déchets sont triés et nous avons mis en œuvre une technologie d'impression avec encres latex- respectueuse de l'environnement, sans odeur et à base d'eau.
En recherche constante, nous sommes toujours en quête d'améliorations visant les meilleures solutions possibles.
Job offers from Kapella
Kapella has no current vacancies on Moovijob.com. In order to receive new job offers from this company as soon as they are posted online, we recommend that you create an alert below.
Add this company to your favorites and receive its new job offers as soon as they are published.
You have an account on Moovijob.com? Login
---