Circuit Foil
careers and jobs
Zone Industrielle C Salzbaach 9559 Wiltz
201 - 500 employees
Workforce
In a few words
Circuitfoil is a global company with a prestigious reputation for its manufacturing of high-quality electrodeposited copper foils for the electronics industry, targeted primarily at laminators and printed circuit board manufacturers.
Circuit Foil Luxembourg is a world-class producer of copper foils for the electronics industry with subsidiaries in Canada and China and with sales offices in North America and Hong Kong. Typical copper foils are obtained by electro deposition. Established in the Grand Duchy of Luxembourg since the early sixties, our broad foil portfolio is used by the major laminators and printed board manufacturers in Asia, Europe and North America.
In pictures
Learn more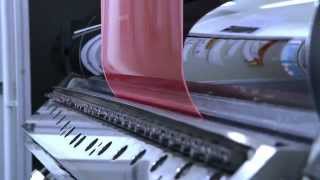 Job offers from Circuit Foil
Circuit Foil has no current vacancies on Moovijob.com. In order to receive new job offers from this company as soon as they are posted online, we recommend that you create an alert below.
Add this company to your favorites and receive its new job offers as soon as they are published.
You have an account on Moovijob.com? Login
---