501 - 1000 employees
Workforce
In a few words
En quête de nouveaux défis ? Que diriez-vous de participer à la transformation
d'Auchan Retail au Luxembourg !
Notre entreprise se transforme pour se rapprocher des habitants et répondre aux besoins de tous. Grâce à des solutions de courses innovantes et axées sur le digital, Auchan Retail Luxembourg souhaite proposer ses services à chacun où qu'il se trouve et au plus proche de ses besoins.
Nos métiers sont et seront toujours plus orientés vers le conseil client, l'expérience en magasin et le service. Notre objectif est aujourd'hui de créer des univers de spécialistes passionnés où évoluent nos équipes responsables, professionnelles, impliquées et reconnues.
Nous recrutons toute l'année sur les fonctions suivantes :
En magasin
- Responsable de département en alimentaire et non alimentaire (H-F)
- Hôte service client (H-F)
- Réassortisseur (H-F)
- Conseiller de vente (H-F)
- Serveurs stands frais (H-F)
- Professionnels des métiers de bouche (H-F) ( poissonnier, boucher , charcutier, boulanger, pâtissier...)
- Professionnels de la restauration (H-F) ( aide de cuisine, chef de rang, chef de partie...)
En drive
- Préparateur de commandes (H-F)
- Manager Drive (H-F)
- Réceptionnaire (H-F)
Pour nos fonctions transverses
- Informatique
- Supply chain / Approvisionnement / Logistique
- Marketing / Communication / Relation client
- Ressources Humaines
- Comptabilité / Gestion
- Achats / Offre / Qualité / Pricing
- Technique / Maintenance / Sécurité
En plus d'une politique salariale attractive, vous travaillerez dans un environnement international, innovant, au sein d'une équipe dynamique.
Confiance, ouverture, excellence, sont les valeurs qui nous animent au quotidien !
Chacun de nos métiers est au cœur d'un cursus de formation adapté permettant à tous nos collaborateurs de bénéficier d'un parcours individuel propre à son métier et à ses produits.
La formation est l'un des axes majeurs de notre politique de ressources humaines !
Si l'humain, le bien-être et la passion du service sont autant de valeurs que vous portez dans votre cœur, vous êtes fait(e) pour rejoindre nos équipes Auchan Retail !
Pour postuler, rendez-vous dans la rubrique espace carrière de notre site internet www.auchan.lu et déposez votre CV !!
In pictures
Learn more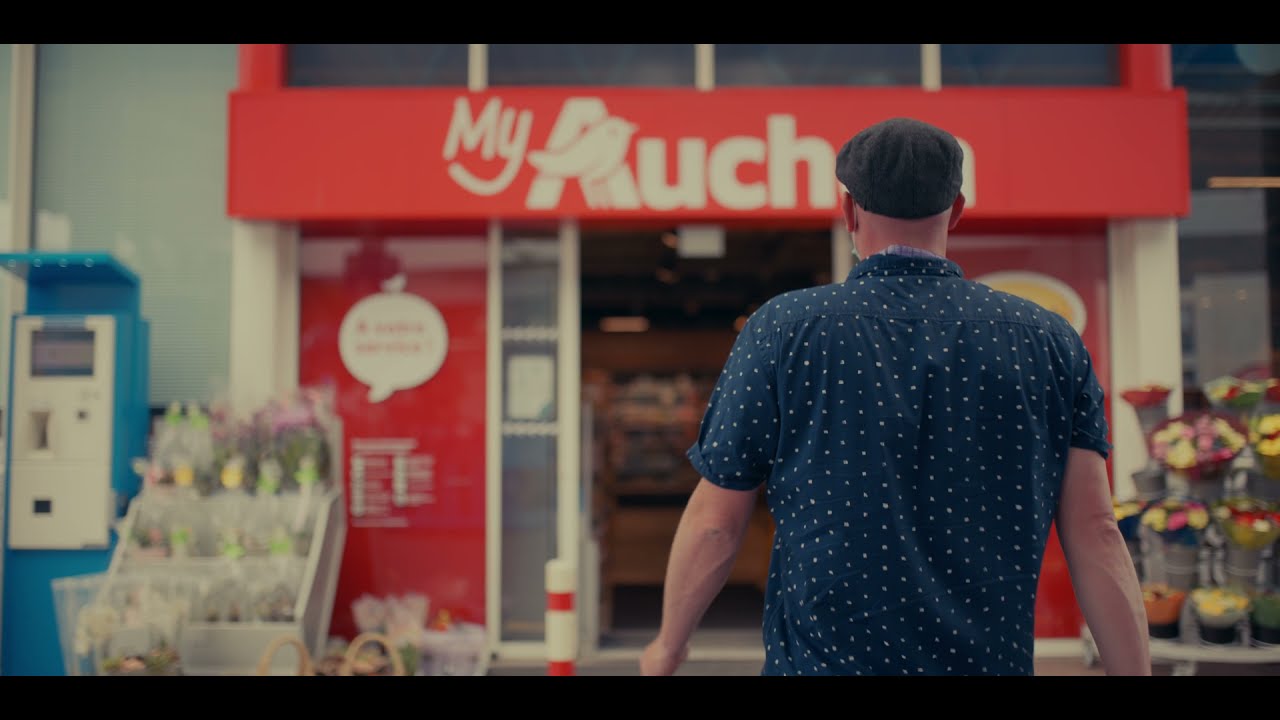 Votre expérience shopping avec Auchan Luxembourg
Let's meet
We participate in Moovijob recruitment events! Come and meet us face-to-face to maximise your chances of being recruited.