Clinical Microbiologist (m/f)
Published on 01/12/2023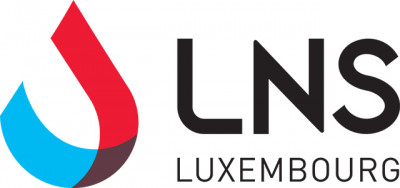 LNS - Laboratoire National de Santé
---
CLINICAL MICROBIOLOGIST (M/F)- REF° 5200
The Laboratoire national de santé (Luxembourg public institution) is recruiting a Clinical Microbiologist (m/f)- Ref° 5200 for a full time (40 h/week) role and a permanent contract for the Department of Microbiology.
The "Laboratoire national de santé" (LNS) is a public institution under the supervision of the Ministry of Health in Luxembourg. Organized as a multidisciplinary institute and supported by a professional services team, the LNS includes four scientific departments in medical biology, microbiology, forensic medicine and health protection, in addition to hosting the National Center of Pathology and the National Center of Genetics.
The LNS has its premises in Dudelange, with state-of-the-art, modern infrastructure in line with recent developments in medical sciences.
The department of Microbiology at the LNS is subdivided into three services:
Bacteriology, Mycology, antibiotic resistance and hospital hygiene
Virology and Serology
Epidemiology and Microbial Genomics
The department of microbiology offers reference laboratory activities in partnership with various other public and private laboratories in the country. The department is nominated as National Reference Laboratory for Acute Respiratory Infections. At the same time, it works closely together with the Ministry of Health and the European Centre for Disease Prevention and Control (ECDC). The department had expanded its project portfolio recently to include outreach and scientific communication to major European projects (e.g BeReady, PANDOMIC and ECDC capacity building).
CLINICAL RESPONSIBILITIES
The LNS is now seeking a forward-looking Clinical Microbiologist for the Service of Epidemiology and microbial genomics. The candidate will provide clinical leadership in microbiology, enhance liaison with the hospitals in Luxembourg, further develop laboratory capacity with a view of being nominated as a reference laboratory for various pathogens and participate in international and national public health microbiology networks.
JOB DESCRIPTION
Direct supervision of diagnostic service of Luxembourg genomic and molecular microbiology unit, which is accreditated ISO 15189:2012 for more than 90% of its analyzes
Daily biological validation of analyses and advisory services to biologists/clinicians
Validation of new techniques in accordance with the requirements of ISO 15189 in collaboration with the clinical scientists
Maintain the clinical liaison with the main hospitals in Luxembourg and the private labs; where appropriate, create new synergies
Participate in the LNS surveillance responsibilities at European level (ECDC: several Networks; WHO)
Involvement in the management duties of the department.
RESEARCH AND EDUCATION
Liaison with the stakeholders in health research in Luxembourg and participate in research
Participation in Microbiology education program at the University of Luxembourg
REQUIRED QUALIFICATION AND SKILLS
The candidate will be a 'médecin/pharmacien biologiste', specialized in medical microbiology
eligible to obtain a license to practice (autorisation d'excercer) in the Grand-Duchy of Luxembourg (http://sante.public.lu/fr/professions/professions-medecin/medecin-generaliste-specialiste/index.html)
advanced knowledge in bacteriology and antimicrobial resistance as well as in mycology (dermatophytes, Aspergillus, invasive fungal infections) in both, conventional and molecular methods ; expertise in mycobacteria would be an advantage
Work experience in an ISO 15189 accredited laboratory
Minimum 5 years experience in a similar position
Language skills: English and French are essential.
Proven experience in team management, decision making and ability to focus on priorities in collaboration with the head of the service.
Good communication skills
If you meet the above profile requirements and wish to apply, please send your application (CV, letter of intent and copies of your degrees) by clicking on the application button below.
Applications will be processed in order of arrival. The utmost confidentiality will be granted to each application.
At the final stages of the recruitment process, the successful candidate will be asked to provide supporting documentation such as, copies of diplomas and certificates of employment. An official criminal record (bulletin no.3) will also be required for consultation purpose.