Programs Coordinator (m/f)
Published on 03/11/2021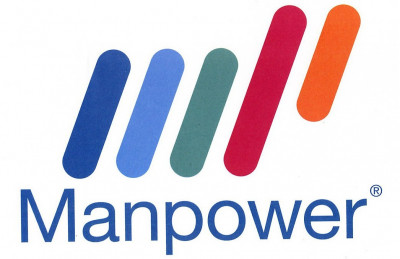 ---
Manpower is urgently recruiting for one of its clients:
HR Trainings Coordinator
Interim contract of 6 months
You will be a part of a global team, working with Operations and Corporate teams, as well as Recruiting, and Leadership & Development to provide a consistent and robust experience to support the programs and grow the leadership pipeline.
Successful candidates will be self-driven, have experience in large matrix organizations, be detail-oriented, and have excellent problem solving and analytical capabilities. You will need strong business acumen, excellent communication and influencing skills, strategic thinking, and planning/project management skills. This includes a proven ability to collaborate with different teams and stakeholders and have the capability and confidence to interface effectively with senior leaders in the organization.
Tasks:
- Onboarding email
- Scheduling Onboarding calls
- Qualtrics Survey
- Scheduling Events/Sessions Feedback Survey (mid-point, end)
- Wiki/Sharepoint updates
- Event Reminders
- Scheduling Training Events: Career Paths, Quarterly Speaker Series, Office Hours
- Monthly EU Newsletter
- Job alert collection and formatting
- Scheduling, coordinating Bootcamp Onboarding Training (week long training session)-
Basic Qualification
Completed Bachelor's degree
At least 2 years of work experience with career progression in the field of Operations, HR, Talent management, or training and development
Demonstrated ability to communicate complex information, verbally and in writing, concisely and in a manner, which drives people to act
Experience planning and coordinating training, large meetings, or events
Experience with Outlook, MS Excel, Word, and SharePoint
Experience with metrics, analytics, and reporting
Ability to handle multiple projects, often with conflicting deadlines
Ability to maintain strict confidentiality regarding personnel information
Ability to develop quick turn-around results in a fast moving, ambiguous environment
Preferred Qualifications
Degree in a relevant field such as business, education, organizational development, etc
Outstanding interpersonal skills - must display patience, humor and helpfulness at all times
Initiative to do whatever it takes to get things done and quickly resolve unanticipated problems
Detail oriented and excellent organizational skills; accuracy is essential
Experience with Wiki development, Learning Management Systems, and HTML
Experience designing or developing learning solutions; classroom facilitation a plus
Interested in joining a company that assists you in your personal development?
If so, it's your chance! Apply now!
Only applications meeting the criteria above will be considered and treated confidentially.