KYC Analyst (M/W)
Published on 22/06/2022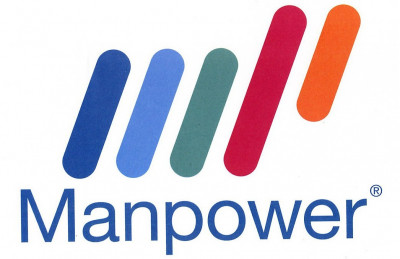 ---
Manpower is urgently recruiting for one of its clients, a well-known bank:
KYC Analyst
Temporary mission of 6 month
Tasks:


Reviews account opening, maintenance documentation


Reviews AML/KYC, FATCA/CRS documentation for on boarding, periodic and ad hoc reviews.


Liaises with clients, investors and third parties as required. Reviews and analyse matches as result of the client screening. Analyse transaction trend monitoring.


Preparation of AML reports including FATCA/CRS as required.


Ensures policies, procedures, checklists are adhered to


Ensures physical and digital records, databases, systems are maintained in accordance with standards


Ensures urgent, sensitive matters are escalated appropriately


Answers investor, internal and external client queries


Provides assistance to team, department projects initiatives


Assists coordination of activities and allocation of work


Liaises with internal and external clients and stakeholders


Contributes to policy, procedures, process and system improvements


Promotes a client centric, high quality culture


Promotes a strong compliance culture


Strong knowledge of key AML/CTF, KYC principles, practices


Strong knowledge, experience in KYC requirements for different entity types, structures' complexity and jurisdictions


Strong knowledge Luxembourg AML/CTF legal and regulatory framework


Basic knowledge of FATCA/CRS requirements


Basic understanding of Luxembourg's Fund Industry and role of Transfer Agent


2-5 years experience in AML/KYC or compliance related role


Profile:


Degree in Law, Economics, Business, Accounting, Finance, Management or other relevant field of studies or Equivalent, relevant professional experience


Good working knowledge of Microsoft Office (Word, Excel, Access…)


Good working knowledge of TA system


Strong written, verbal and listening skills in English


Good command of French, 3rd language considered as an advantage


Highest standard of integrity, ethics and confidentiality


Proactive, autonomous and accountable


Collaborative, teamwork, partnership, diversity mind set


Shares knowledge and is keen to learn others


Client centric, compliance minded


Able to manage conflicting priorities in a pressurized environment


Enthusiastic and positive


Strong oral and written communicator


Able to identify and communicate problems as well as design solutions


Put long-term interests above short-term gain and is not afraid to escalate issues when necessary


Interested in joining a company that assists you in your personal development? If so, it's your chance! Apply now!
Only applications meeting the criteria above will be considered and treated confidentially.