Medical-Technical Laboratory Technician in Genetics
Published on 06/11/2021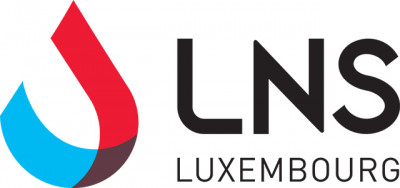 LNS - Laboratoire National de Santé
---
MEDICAL-TECHNICAL LABORATORY TECHNICIAN (M/F) IN GENETICS
12 MONTH FIXED DURATION WITH POSSIBILITIES OF PERMANENT CONTRACT
The Laboratoire national de santé (Luxembourg public institution) is recruiting a Medical-technical laboratory technician (m/f) in Genetics for a full time role and a temporary 12 month contrat at the National Center of Genetics in Hematooncogenetics, with a possibility of a permanent contract outcome.
About LNS
The Laboratoire national de santé (LNS) is a public institution operating under the supervision of the Ministry of Health in Luxembourg. The LNS is a multidisciplinary institute and comprises six medical disciplines, including pathology, clinical chemistry, microbiology, forensic medicine, health protection and genetics (www.lns.lu)
The LNS has its new premises in Dudelange, with state of the art, modern infrastructure in line with recent developments in medical sciences.
Its objective is to develop scientific and analytical expertise related to the prevention, diagnosis and monitoring of human diseases. Its ultimate mission is to serve patients and citizens and offer excellence in health care.
The National Center of Genetics, at the Laboratoire national de santé, is responsible for human genetic care in Luxembourg. To strengthen our team, we are looking for committed employees with high professional competence and innovative ideas. We have a state-of-the-art laboratory, including an Illumina platform for next-generation sequencing.
The Hematooncogenetics Unit focuses on the hematological malignancies. The broad spectrum of methods includes cytogenetic, molecular cytogenetic (FISH), molecular genetics and if necessary microarray analyses.
MAIN ACTIVITIES
Sterile work with primary cell cultures
Preparation of chromosome preparations from different tissues (blood, bone marrow)
Fluorescence in situ hybridization (FISH)
Microscopic and computer-assisted evaluation of the preparations
Independent work with the established methods of molecular genetic diagnostics
Participation in the establishment of new molecular genetic diagnostic procedures
Participation in the on-call service (1-2 times a month on public holidays and Saturdays)
Sampling and documentation
Active support of quality management and the accreditation process, including the creation of SOPs
Management of the devices (maintenance, failures, etc.)
PROFILE
Laboratory technician bachelor's degree. (e.g. BAC+3 with specialisation « technicien de laboratoire en biomédical / biotechnologie / génie génétique) » that provides entitlement to exercise the profession of "Laborantin" in the Grand-Duchy of Luxembourg is required.
For more details, see http://sante.public.lu/fr/professions/professions-sante-reglementees/laborantin/index.html
Pronounced interest in human genetics (constitutional and acquired) and in learning new analytical methods in this field
Experience in cancer cytogenetics or conventional cytogenetics is considered a clear advantage
Experience in quality management (ISO15189) is an advantage
Computer skills: Good knowledge of MS-Office, especially Excel; experience with Laboratory Information and Management Systems (LIMS) and bioinformatic tools is appreciated
Prudent approach and responsible working practices
Ability to work in a team, resilience, flexibility, high commitment are a must
Knowledge of English is required, knowledge of German or French an advantage
WE OFFER YOU
A varied and challenging job
An intensive introduction to the methods of molecular genetics or haematological cytogenetics – an attractive remuneration taking into account your personal requirements
Individual development opportunities and regular opportunities for further education and training
ARE YOU READY
… and would like to take on a varied, responsible job in a motivated team? Then we look forward to receiving your application in German or English.
If you are interested to join us, please submit your application (CV, letter of intent and copies of your degrees)