Biologist (medical or pharmacist biologist)
Published on 24/09/2022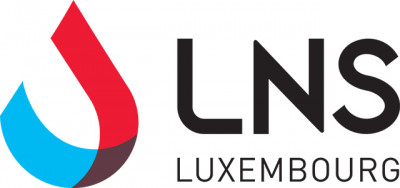 LNS - Laboratoire National de Santé
---
BIOLOGIST (MEDICAL OR PHARMACIST BIOLOGIST) (M/F)
The Laboratoire national de santéis recruiting a Biologist (medical or pharmacist biologist) (m/f), specialized in biochemistry, hormonology and toxicology for the Medical Biology Department in a full time position (40h/week) with a temporary contract (replacement of a parental leave) starting at the earliest convenience.
About the Laboratoire national de santé (LNS)
The « Laboratoire national de santé » (LNS) is a public institution under the supervision of the Ministry of Health in Luxembourg. Organised as a multidisciplinary institute and supported by a professional services team, the LNS includes four scientific departments in the fields of medical biology, microbiology, forensic medicine and health protection, in addition to hosting the National Center of Pathology and the National Center of Genetics. The LNS has its new premises in Dudelange, with state of the art, modern infrastructure in line with recent developments in medical sciences. Its objective is to develop scientific and analytical expertise related to the prevention, diagnosis and monitoring of human diseases. Its ultimate mission is to serve patients and citizens and offer excellence in health care.
The department of Medical Biology is oriented towards the prevention of diseases within the context of the national project for screening (prenatal and neonatal), the treatment of diseases by specialised analysis (diagnosis of metabolic diseases, analysis of stones), and the detection of drug addiction as well as the assessment of drug treatments.
The Medical Biology Department offers a wide range of analyses in the following areas:
Biochemistry/Specialized Hormonology
Neonatal screening and metabolic diseases
Medical Toxicology
Prenatal screening
Centralized sample reception
JOB DESCRIPTION
The LNS is now looking for a biologist who will manage day-to-day activities of the lab, increase the scope of activities, develop laboratory capacity and dynamically involve our multidisciplinary team in national monitoring networks and projects
MAIN TASKS
Organize and manage the day-to-day activities in the department
Supervise analytical work and validate analytical results
Communicate with clinicians: advise on prescribing and interpreting results
Validate results, control and sign analysis reports for distribution
Effective participation in quality management (The laboratory is ISO 15189:2012 accredited )
PROFILE AND QUALITIES
You are a medical doctor or pharmacist biologist (m/f) eligible to obtain a license to practice (autorisation d'excercer) in the Grand-Duchy of Luxembourg (http://sante.public.lu/fr/professions/professions-medecin/medecin-generaliste-specialiste/index.html)
You have completed the legal formalities in order to obtain recognition in clinical biology in Luxembourg
You have a background in clinical biology, and you have an interest for biochemistry and/or toxicology, as well as in quality assurance
You have great interpersonal skills (internal and external communication, team player)
You attach great importance to the daily service provided to doctors and patients
You are rigorous and have good organizational skills
Perfect fluency in English and French (oral and written)
If you meet the above profile requirements and wish to apply, please send your application (CV, letter of intent and copies of your degrees) by clicking on the application button below.
Applications will be processed in order of arrival. The utmost confidentiality will be granted to each application.