Bioinformatician
Published on 08/08/2022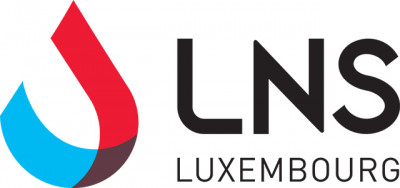 LNS - Laboratoire National de Santé
---
BIOINFORMATICIAN (M/F)
The Laboratoire national de santé is recruiting a Bioinformatician for a full time position (40h/week) with a temporary contract with a potential of permanent contract after 1 year
The "Laboratoire national de santé" (LNS) is a public institution under the supervision of the Ministry of Health in Luxembourg. LNS is organized as a multidisciplinary institute and supported by a professional services team, the LNS includes four scientific departments in the fields of medical biology, microbiology, forensic medicine, and health protection, in addition to hosting the National Center of Pathology and the National Center of Genetics. The LNS is based at Dudelange, with state of the art, modern infrastructure in line with recent developments in medical sciences. Its objective is to develop scientific and analytical expertise related to the prevention, diagnosis, and monitoring of human diseases. Its ultimate mission is to serve patients and citizens and offer excellence in health care.
The department of microbiology offers reference laboratory activities in partnership with various other public and private laboratories in the country. At the same time, it works closely together with the Ministry of Health and the European Centre for Disease Prevention and Control (ECDC) on epidemiological matters, as well as the National Service for Infectious Diseases as far as diagnostics is concerned.


PROFILE
This is an unprecedented time within the healthcare system and LNS has a key role in responding to and planning for recovery from the current Covid-19 pandemic. Our new operating model represents a strong shift to public health Microbiology.
The successful candidate will be competent to develop and collaborate on research projects and programmes in communicable diseases, but also IT infrastructure like laboratory information management systems. The position offers and requires a high range of creativity, motivation and room for professional development.
RESPONSABILITIES
Implement microbial genomic analysis pipelines in departmental priority areas:
Antibiotic resistance (e.g. carbapenemase producing Enterobacteriaceae),
Food and waterborne pathogens (Salmonella, Campylobacter, VTEC, Listeria, etc.)
Vaccine-preventable infections (influenza, human papillomavirus)
Emerging viral pathogens
Metagenomics
Develop, implement and optimize bioinformatics workflows for analysing NGS data (mainly Illumina platform)
maintain and manage existing bioinformatic software packages and/or develop in-house pipelines enabling standardized, reproducible analyses
Integrate genomic characaterisation automatically into pathogen specific databases for further epidemiological analysis
Develop appropriate tools for sharing and/or publishing next-generation sequencing data with external institutions (Ministry of Health, ECDC, EFSA, EURL) or data repositories (GISAID, Genbank, ENA, PubMLST)
Provide expertise with phylogenetic and genomic analysis
Liaise with IT department for managing appropriate computing, network and data storage infrastructure
REQUIRED QUALIFICATIONS
The candidate will have at least a Master degree in Bioinformatics or IT related field and have significant experience with analysing microbial genomics data (e.g. de novo assembly, mapping, core genome MLST and phylogenetic analyses of both bacterial and viral pathogens)
Knowledge of open source and commercial microbial NGS analysis pipelines (Seqsphere, Bionumerics, Resfinder, Geneious)
Python, bash and R programming skills
Strong biological background, ideally with hands-on wetlab experience, in a microbial enironment
Ideally 5 years experience in an industrial, clinical or public health environment
Visualisation / web development and experience in development of relational database systems is considered as strong advantage
The ideal candidate will be fluent in English AND one of the following language French, German, or Luxembourgish
REQUIRED SKILLS
Proven knowledge of the methods of statistical and scientific report writing including the ability to develop, prepare and use meaningful charts and diagrams
Effective interpersonal and influencing skills, be able to prioritise work, and work well against a background of change and uncertainty
Strong sense of data quality and consistency
Problem solver, communicator
Aptitude in adjusting to changing situations to meet emergency or changing program requirements,
Skilled in eliciting sensitive and confidential information.
Able to work well independently in a fast paced and unpredictable environment
Prospective candidates are invited to contact Dr Tamir Abdelrahman, Head of Microbiology department via the apply button.