Anatomic pathology technician
Published on 16/08/2022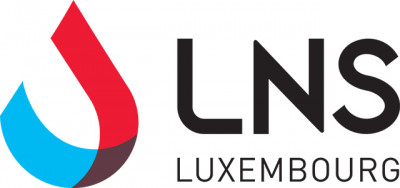 LNS - Laboratoire National de Santé
---
The Laboratoire national de santé (LNS) in Luxembourg is recruiting several « Anatomic pathology technicians » (m/f) for the National Center of Pathology, for a full time (40h/week) fixed duration contract (CDD) of 12 month starting at the earliest convenience.
About the LNS and the National Center of Pathology
The Laboratoire national de santé (LNS), the national health insitute is a public institution operating under the supervision of the Ministry of Health in Luxembourg. It is organized as a multidisciplinary institute which, along with an administrative department, includes six scientific departments related to the fields of morphological and molecular pathology, genetics, medical biology, microbiology, forensic medicine and health protection.
The LNS has new premises whose modern infrastructure is in line with the demands related to recent developments in medical and analytical science. The purpose of the LNS is to develop analytical and scientific expertise related to the prevention, diagnosis, monitoring and research of human diseases, to ensure the role of a national control or reference laboratory and to carry out medico-legal tasks.
The Department of pathology ensures the diagnostic service in all pathological subdisciplines for the entire country.
MAIN ACTIVITIES
Processing of cytological and histological human diagnostic samples by means of microscopic techniques (including histochemistry, enzyme histochemistry, immunohistochemistry)
Participating in the activities of molecular pathological diagnostics and telepathology
and/or
Participating in the establishment in a cutting-edge laboratory for electron and fluorescence microscopy
Preparing human samples and cells for diagnostic purposes for ultrastructural analyses and technical operation of the electron and fluorescence microscope
DESIRED PROFILE
Laboratory technician with experiences in some or at best all of the aforementioned techniques and an authorization to practice as a "Laborantin" in the Grand-Duchy of Luxembourg
A coworker who is committed to high ethical and diagnostic standards for best patient care
A personality with high personal responsibility and the aim to constantly improve the quality of work
Very good language skills in English and at least one of the 3 official languages in Luxembourg (Luxembourgish, French or German) and the willingness to learn and progress with language skills within a highly dynamic international team
WE OFFER
An international, dynamic team that is highly dedicated to best patient care
A multidisciplinary interactive work environment with strong interaction with clinical partners (all hospitals and many private practices), patients as well as close collaboration with national and international research centers such as the Luxembourg Centre of Systems Biomedicine (LCSB) and the Luxembourg Institute of Health (LIH)
A highly competitive salary
Continuous training programs (e.g. techniques, languages, personal development)
High quality of life and a broad cultural environment in Luxembourg
If you meet the above profile requirements and wish to join us for this position, please apply online!
The applications will be treated in order of arrival and with the highest degree of confidentiality.