Internship & young graduates fair
Unicareers Luxembourg,
the recruitment fair of the University of Luxembourg
Friday 29 September 2023

non-stop from 9:30 am to 5:00 pm

Luxexpo The Box
Open to all students and recent graduates with up to 5 years of experience.
Free entrance
Mandatory registration, upon selection
---
Presentation
The Unicareers fair is celebrating its 10th anniversary! 🎓
The Unicareers fair is the official career fair of the University of Luxembourg, organised in collaboration with your jobboard Moovijob.com that allows you to meet the main Luxembourg companies in one day, and find your next job, internship, work-study contract or even R&D collaboration.
This fair is open to every students and young graduates with less than 5 years of professional experience, regardless of your university, country, or course of studies. A perfect opportunity to learn more about the professions offered in Luxembourg, and companies that are now hiring!
By participating in this fair you will have the opportunity to discuss face-to-face with key players of the labour market of the Grand Duchy of Luxembourg. In addition, you will have the opportunity to attend free conferences covering a wide variety of topics.
In order to ease your trip to the event, free buses will shuttle from several cities in France, Belgium and Germany! 🚌
To ensure a smooth running of the day, a preselection will be made and registration is mandatory. Once you are registered, our team will get back to you as soon as possible.
We look forward to welcoming you!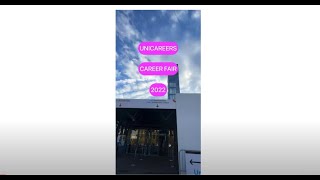 Unicareers - Luxembourg's largest Job and Internship fair
---
Attending companies
Get an idea of the companies participating in the event (non-exhaustive list)